Elite Cycling Holidays
**SPECIAL OFFER**
EARLY BIRD BOOKING
2023 SPRING TRAINING CAMP
Groups of 6+, 5 days riding, 4* All Inclusive hotel from 695

€

Per Person
Complete booking enquiry form for availability
Spain is one of the leading cycling countries in Europe, where cycling is a major sport and a relaxing hobby.
Enter the undiscovered world of the pro cyclist training ground. Elite Cycling Holidays has perfected the mixture of the most challenging climbs and the finest all-inclusive beachfront, 4 star hotel accommodation. Elite Cycling Holidays have taken the hassle and stress out of Winter and Spring training camps and put together the ultimate training package experience available with multiple route options. From the moment you arrive in Spain every need has been catered for, all you need to do is bring your legs.  We cater for groups which is perfect for your cycle clubs Winter and Spring Training.
Unlike other packages Elite Cycling Holidays is
ALL INCLUSIVE
, we include the following;
Airport transfers
4 star all inclusive beachfront hotel accommodation
Drinks Included with meals only
Escorted daily rides with support van
Multiple Route Options
Different ability riding groups
Full insurance whilst out riding.
Stay for 5 or 7 nights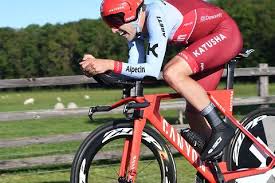 Elite Cycling Holidays is proud to be supported by elite pro rider Alex Dowsett.  Unbeknown to many, Alex has haemophilia, a rare condition which impairs the ability of the blood to clot.  Having this condition has done little to hinder a career as a professional cyclist and Alex has won a stage of the Giro d'Italia and a gold medal at the 2014 Commonwealth Games. To dispel a lot of myths and to encourage other young haemophiliacs to enjoy active and fulfilling lives, Alex has established a charity Littlebleeders. To show our support, Elite Cycling Holidays will donate 3 Euros to Littlebleeders from every confirmed booking.
For more information, advice and support

click here

 
Or email:

info@littlebleeders.com

Tel:

0207 692 0909
We are also sponsors of Cyclism – coaching home of former hour record holder and national time trial champion Alex Dowsett.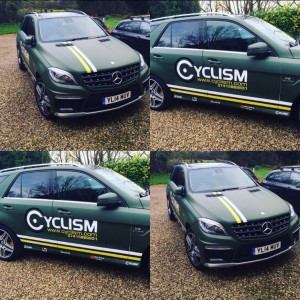 Stage 1
You will be taken to the 4 star luxury of the Vera Marina Playa Hotel (staying at the same hotel as the pro teams, Movistar & Katusha) where you will have full use of all the facilities to include use of gym, swimming pool , sauna, steam room and paddle courts with direct access to the beach and much more. 
Stage 2
Accommodation 
Stay all-inclusive, breakfast, lunch and dinner.  Wine and Mineral Water are included with meals only. All accommodation is either twin, double or single occupancy available on request. (Single accommodation will incur a supplement).
Stage 3
Each day you will roll out on a new adventure. All our rides have been designed to take in the most breath taking scenery across some of the most challenging riding in Southern Spain.  Either in the mountains, through the olive groves or along the coast. Depending on your level we will tailor the package to suit your group's ability. Most routes will ensure that you are back for a late lunch, with scheduled coffee stop breaks and ensure that you have time to recover,  and enjoy the hotel facilities or see the local sights.
Routes
Stage 4
During the guided rides Elite Cycling Holidays provide a fully stocked support vehicle, by way of mini bus. The mini bus is stocked with water and bananas (again all included in the cost) it also has on board a supply of energy products and spares (paid for locally) When you get home in the evening the mini bus will be left at the hotel for your own private use in the evening (Fuel included)
Stage 5
Whilst out riding, Elite Cycling Holidays, will insure you but we would advise you to have your own insurance for all other eventualities. You may choose to bring your own bike and again the transfer is included in the price. We also offer secure storage of all your equipment and full mechanical support.
Stage 6
Elite Cycling Holidays has over 5 years experience in organising cycling holidays and has learned to listen to customer feed back. During your stay should there be anything that you are unsure or unhappy with we will be on hand to deal with any questions.